Welcome to part 3 of 'Friday's mood-boosting music'.
Below is a list of up-beat tracks from a mix of different genre's. Enjoy!


#1
​Live in the dark - Jeff beck

#2
Waste a moment - Kings of leon

#3
Hey ya - Outcast

#4
Adventure of a lifetime - Coldplay

#5
Do the damage - Noel gallaghers

#6
Riptide - Vance joy

#7
Tick of time - The Kooks

#8
Can I kick it - A tribe called quest

#9
Easy love - Sigala

​#10
Waiting for an alibi - Thin lizzy


What is your favourite mood-boosting track??
Powered by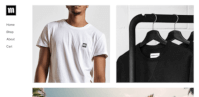 Create your own unique website with customizable templates.